It was January 2013… and two broke kids from Michigan decided to start an unusual health consulting experiment.
The days leading up to this moment were nerve wracking. They were scared, tired, and weren't sure if it was the right thing to do, I'm curious what you would have done?
Here are the facts:
Their blog and online business was a full-time commitment, but wasn't making enough money to pay the bills. They were working day jobs as engineers, still broke, and drowning in debt.

Their talented and experienced business coach told them it was a STUPID idea to start a health consulting practice and they were sure to fail.

They didn't have any formal medical licenses or credentials… and while they had taken specialized health training courses, they figured no one would listen.

But… they got emails every day asking them to work 1-on-1 with sick people who they felt they could help.

However, they were already exhausted, working two full-time jobs and concerned that the consulting practice would be job number 3, overworking them and making them sick again.
The options were simple:
Keep struggling to build an online product-based business, even though they hadn't made any real money in the first 3 years.

Shut down the blog, stop helping people, and resign to their 9-5 day jobs as engineers, where they were often unable to affect change and were just another number.

Launch an unusual health consulting experiment. What's unusual about it? They weren't doctors. They weren't New York Times best-selling authors. They were just two "health engineers" who beat their chronic illness and wanted to help others do the same and they knew, in their hearts, people needed them.
Based on the facts, what would you have done?
Lucky for us, we chose option 3. But there's something you didn't know…
Before we took the leap, we needed to hear 6 words.
6 Words That Changed Our Lives FOREVER
I had a whole word document filled with the options that would change our future – it took me weeks to do all the research.
We could become an MD or DO (in 6-10 years).

We could become ND's (in 4-5 years).

We could become functional nutritionists (in 12-36 months).
The decision was causing me so much stress, my acid reflux came back. I thought for sure we needed one of those licenses to be taken seriously, to really give our gifts and help people.
Then, we had an important conversation that changed our lives.
We were talking with a well-known health practitioner and mentor of ours. After rapidly explaining all our "facts," our desires, our current "license" options (from above), this person paused and changed our lives forever.
"So, you're telling me you have possibly 100's of people asking you to help them right now and you're thinking about waiting years before you help them? Why not just do it now?"
Those 6 words changed our lives…
Why. Not. Just. Do. It. Now?
We knew we could help them, they were asking for help, but we were thinking about abandoning them because we were scared.
All we needed was some permission. And we got it that day.
The $21,500 Unusual Experiment Launches
On January 21st, 2013, we hit "Publish" on this blog post…
What if they laughed at us? What if no one signed up? What if we worked even harder and went even further into debt?
But none of that came true.
Instead, the following happened:
30 ecstatic clients booked appointments with us, generating $21,500 in revenue in the first 30 days. By the end of month three, we had 67 clients and hired some amazing staff to help us run things. Then…
FINALLY, 7 months into this unusual experiment, we QUIT our day jobs!
As you can see from the chart above, our first year of consulting more than replaced our regular engineering income.
Not only that, but we were helping people create healthier lives each and every week – lives that we wouldn't have been able to impact if we didn't take the crazy leap with this thing…
Here's some of the results our private clients sent in:
"Jordan has a rare combination of knowledge and sensitivity that I have only found in a few other healthcare providers. I felt listened to, supported, and I finally found someone who has more knowledge about digestive related issues than I do! I have so much more peace of mind knowing that there is someone like you (both) working on issues pertaining to digestive health that doctors just don't pay attention to. I feel so much better mentally, and as a result, physically, because of the work that you both do. The emotional support that you provide is so important, has definitely made a huge difference in my life and the way I feel, and has enabled me to relax into the process of healing." ~Catherine

"I have been searching for years for someone that could actually help me, because I have so much going on. I used to have chronic constipation and pain. I am going every day now with no pain, gas or bloating. The HCL and Digestive Enzymes made a huge difference in pain and gas levels. Almost nothing now. Magnesium supplement for constipation has worked wonders for regularity. It is so refreshing to talk to someone who understands because they have been through it but that can also direct one towards healing. I appreciate the ability of both Steve and Jordan to speak candidly regarding awkward and private health circumstances. Although I have had some wonderful practitioners, most of the time it is not that way. You approach an uncomfortable topic with humor and grace. Thank you for that and keep up the good work! You truly are pioneers." ~Lorena

"I suffered for a long, long time with no answers from anywhere until I did the 1-on-1 with Jordan. I used to be nauseous 24/7 and now I have no nausea. I used to barely be able to get out of bed and be completely exhausted and weak all day. Now, I can get out of bed and my energy is much better. I am beginning to feel stronger and have gotten my period back!! I have done all the recommendations and they have helped me tremendously. The adrenal protocol gave me my period and energy back. The GI protocol is also helping my energy and insomnia. Their recommendations about eating protein and fat every 2 hours ended my nausea. The SCD diet fixed my loose stools. They are really smart and got me the tests that gave me real answers FINALLY and their protocols actually WORK! I think you guys are amazing and I feel unbelievably blessed to have found you. You listen and understand better than any practitioner I have met and your knowledge is stunning. You also are incredibly responsive and I cannot thank you enough for this. The biggest thing for me is now knowing I will get better because I have answers and a road map." ~Claudia
I can't express to you just how deeply satisfying it was to finally do something we loved, where people enjoyed working with us! We could finally make a living and make a positive impact on the world full-time!
I'm so grateful for the experiment, but it simply wasn't meant to last.
So, Why Would Two Guys, Finally Living The Dream, Give It All Up?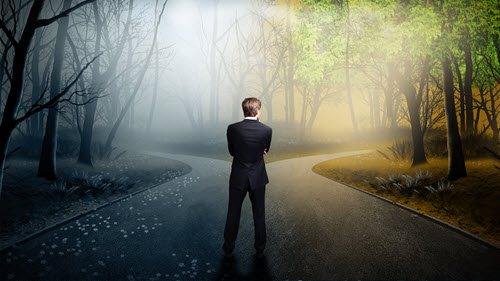 The experiment was more successful than we could have ever imagined. And in the glow of leaving our day jobs, finally beginning to help the way we wanted to, we woke up one day and realized it was destroying us.
We blinked, and suddenly we had a 3-month waiting list, and clients had to wait months to get in to see us. And established clients were angry and upset at not being able to get help. I was apologizing to almost every client I saw and it was zapping my energy.
We were straining against the demands of growing an online business and a highly successful consulting practice at the same time. At first, we tried to work harder and longer, but quickly realized it wasn't working.
Completely exhausted and getting sick all over again, Jordan and I had a heart-to-heart conversation about it.
How could this have happened? Our dream was crumbling before our eyes. That day, we decided we had to do the right thing – the hard thing… for us and for our clients.
So, in February 2014, we closed our practice to new clients with this blog post.
We shut the whole thing down and started "The Unusual Health Consulting Experiment #2."
Early on, we realized that we had the power to build something huge and game-changing. We could begin to build a place where sick people felt comforted, listened to, and taken care of. It would be a place they could get the highest quality help needed to change their health.
Now was that time and we needed to hire some experts to help all these clients.
The Unusual Experiment #2: The NEXT Level Health Clinic (That Was Going to Change the World)
We realized very soon in Experiment #1 that there was a limit in our ability to help people 1-on-1. We all only get 24 hours a day, yet there are millions of people like us that need help from skilled practitioners.
It started with one email. Would any practitioners want to work with us?
It was a wild guess on our part – a question we had never even asked before.
But holy cow… OVER 70 people responded. YES!!!
That night, as we read what these people had to say, we were sure our plan could work. We were going to start small with 2 consulting practitioners, and then, slowly but surely, branch out to at least 100, with a requirement that we had at least one Functional Medicine Practitioner in every state.
Instead of personally working with 600 clients, we could create the company that served tens of thousands of people each year! We were going to create the place where sick people got the best help available and practitioners were going to be free to focus on just helping people.
The math was simple: if we brought in 5 Licensed Functional Medicine Practitioners and they helped 600 clients a year for the next two years, that's 6,000 lives we can change – a 10X increase in the amount of people helped.
This needed to happen!
Oh man, I was high on life, especially when we hired Stephanie and Brie. Hiring these talented and amazing practitioners kicked off Unusual Experiment #2 on a high note.
Soon, it was actually working. People were getting helped and Brie and Stephanie loved the arrangement. But then we got some devastatingly bad news…
After $20,000 in Legal Bills, Our Dream Was Dead
Hours and hours of phone calls with different legal experts made me sad, sick to my stomach and angry. The way our world works was just not as easy as we had hoped.
Regardless of how we tried to make it work within the current laws, everything culminated in a phone call late last summer when Jordan yelled at me…
"I CAN'T DO THIS ANYMORE!!!" And with that he touched a place deep inside and we both knew our dream was dead.
I let out a defeated heavy sigh. I was on the verge of puking and crying. This experiment meant so MUCH to us. It was our biggest and boldest dream, and one we hoped would last beyond our lifetimes… and it was gone.
For the next few months, we felt horrible and frankly lost.
Why?
Because there are still so many people that need help… and so many practitioners out there who can help. But the two aren't finding one another. They're not connecting, so people are staying sick and practitioners are going broke – giving up.
Then, after several months of contemplation we came up with an exciting new idea… let's get transparent and show everyone what happens inside our company and see if we can change the world!
Unusual Experiment #3 is Born: The Practitioner Liberation Project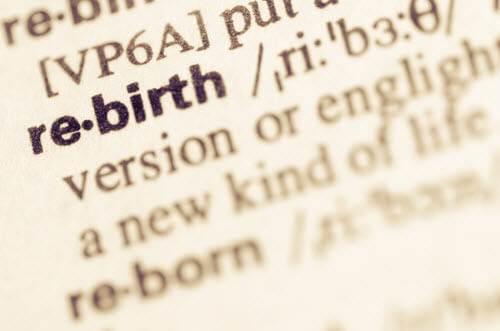 So, with the death of two unusual experiments, we've got the birth of a new one.
But we've had the same mission all along…
What if we could help 500 practitioners build and grow their online health consulting practice in a year? What if they each helped 600 clients just like we did?
That's over 300,000 people struggling with chronic illness whose lives will forever be changed.
Now that's a reason to jump out of bed in the morning!
We want to change at least 300,000 lives per year that we don't directly help 1-on-1. And it dawned on us that we could help other people start the same unusual health consulting program we did (and do it even better this time around).
So, we're bringing you "behind the scenes" details of how we built this unusual health consulting experiment… and how you can do the same thing. We want to show you how we turned our health struggle into a highly successful consulting and online business over the years..
If you're interested in turning your passion for health into a career like we did, this was written for you. You can transform people's health and you can make a great living doing it. And no… you don't have to do public speaking or be on TV.
I'm excited to join forces with you and many others to change hundreds of thousands of lives.
So, join us on our FREE online presentation, we are going to show you the full model for building a successful online consulting practice.
Here's how this is going to work, register for the webinar presentation above and you'll learn:
How To Stand Out in a Sea of Nutrition Pros – Without Being Weird or Outrageous

Our Exact 6-Figure Coaching Blueprint (and How You Can Use It Right Now)

The "Consultation Close" Script That Turns Complete Strangers into Paying Clients (That You Can Use in Your Practice Immediately After the Webinar)

The 3 Marketing Pipelines We Used to Build Our Coaching Practice Consistently, Month After Month

How to Turn Your Health Passion into a 7-Figure Online Business (and How Consulting Makes It Possible)
And we'll have some other amazing ideas that we hope you start doing right away after the presentation.
What are your impact and wealth dreams? Tell me in the comments below.
-Steve