I awoke to the waves lapping the stones below our balcony. The sun was blindingly hot at 9:00 am, but a cool breeze allowed me to sip my Kona coffee on the lani.
Later, I played tennis with Jordan and hopped in the pool to cool down.
Then it was work time. We wrote emails, blog posts, handled customer service issues and had a meeting with our business consultant. After 4 hours, it was time to have a glass of wine, make an amazing dinner and relax as the sun set over the ocean.
That's how I spent my birthday last year, in Kona, Hawaii. It was pretty amazing, but it wasn't always like this…
I'm not trying to brag. Actually, I'm trying to be as transparent as possible with the hope that you'll understand something very important – more on that in a bit.
Fat, Angry and Enslaved
In 2008, I was a supervisor of 55 UAW employees at one of the newest car manufacturing plants in the world. I was 23 and I hated my job — and most of my life.
The only part I enjoyed was escaping my life to binge drink at the bars when I didn't have to get up at 4:30 am and go to work. I would be at work by 5:30 am and worked 10-14 hours every day – never knowing when my day would end made it almost impossible to have hobbies, go on dates and make it to the gym.
Once, in the middle of summer, I worked 28 days straight. I had no choice.
They owned me. I left there every day, tired and angry. In fact, I spent most of my time bitching and being angry about my job.
I was also 40 pounds heavier, having awful bloating, farting, acid reflux, acne, depression, asthma and alternating constipation and diarrhea. But the anger I had inside me was much stronger than all these physical issues.
At 23, I was often told how lucky I was to have such a great job and minimal health issues… especially in such a down economy. They said I should be grateful – secretly I wanted to punch them!
They had no idea how sad, angry, frustrated and depressed I was.
This was my life, before I moved to Chicago as a high-end consultant and realized how sick I was.
Now: My Job Inspires, I'm Grateful, and It Was Worth It
I'm glad I worked that job, it was all worth it. Now, I wake up liberated, I open my blinds and look at the flatirons here in Boulder. I do some yoga or exercise, sip my coffee and journal on my deck in front of the mountains.
The nature inspires me. I wake up most days when my body says so. I spend 15 minutes in my steam shower. And then I start my work day sometime around 8:30 am.
I go to my trainer in the middle of the day, I do team meetings as I hike trails in the foothills and I take time to golf or ski in the afternoon because I can always work more later.
No one sets my hours, no one tells me that I can't take vacation and I can do this job from anywhere in the world.
But the best part is… my job fulfills me, inspires me and I enjoy it. What a novel idea in today's world right?
And guess what? My health has never been better, my relationships have never been better, my stress is lower and I have a lot more fun. The best way I can put it for you is I feel liberated.
I have a job that actually increases my health, wealth and quality of my relationships. And after having 3 careers prior to this, that most people think are very good, I'd like to say that only about 5% of my coworkers in each place actually enjoyed those jobs.
If you resonate with what I'm saying, I want more for you.
The #1 Thing Making You Sicker…
You've probably heard us talk about "fixing the root cause" of your chronic illness – things like Adrenal Fatigue, Gut Infections, and Liver Toxicity, just to name a few.
But after working with people 1-on-1 for years, I can tell you that those are some of the easiest root causes to fix. Why? Because there's known tests, custom diets and protocols to correct them…
But these didn't always work. In some people, there was another root cause that prevented any healing.
It was the root cause I couldn't "Out Smart" in most people – meaning no matter what we did with their diet, supplements, and lifestyle changes… they were still sick.
And worse yet, it was a root cause I couldn't do anything about. I literally couldn't help them with it.
The #1 root cause making people sick is THEIR JOB.
Most people spend more time at their job than anything else in their lives, including sleeping. Add up the hours, tell me it's different. For 99% of society it's the truth.
We all get 24 hours a day. Oprah, Lebron James, Richard Branson – they get the same amount of time you and I get.
And time is our most precious resource. If the majority of it is spent in a toxic environment, doing toxic movement (sitting), with unhappy people, how can we expect to be happy and healthy?
That's a trap you can't escape. It's your habitat. In America, it's normal. It's the slow, unhealthy and unfulfilled death. Your environment matters as much as your diet.
In Japan, they take it to the next level and just die on the job.
It's called karoshi.
In China, it's called
guolaosi.
It's estimated, in 2010, that 600,000 people died this way.
In Japan, they have a national hotline for karoshi. It's a very serious problem.
Do you understand the gravity of what I'm saying… people die at their desk in Japan and China each week. And the majority of people with Jobs in America are unhappy, frustrated, unfulfilled, angry and sad.
This is part of our health crisis! (A huge factor that no one is talking about.)
Can You Imagine a Different Life?
The day I was finally able to quit my job was the day I REALLY cemented all the changes in my health. Until that day, I was constantly fighting setbacks and collapses. I had to be beyond diligent with my health. It was exhausting.
I want to share a very simple thing you can do today, that completely transformed my life, and will hopefully free you from your toxic environment and exhausting struggle.
It started with an exercise 5 years ago. I imagined my ideal day – one that I wasn't even sure was possible. I wanted to have a deck and a view of the mountains. I wanted a rain shower – a big one. I wanted to enjoy my day, be able to work my own hours, make a great living. I wanted to be able to travel and to pay off my credit card debts.
But most importantly, I wanted desperately to feel good about what I did, to help people with their health.
Today, I have 2 decks… 5 mountain peaks to look at. I have a rain shower that doubles as a steam room! I didn't even know how amazing those were back then.
Sometimes I work from ski resorts, sometimes I work from Hawaii, sometimes I work from my parents place in Michigan… but mostly I work in my amazing apartment in downtown Boulder.
And lastly, I get to do something that makes me feel good – something that makes this world a better place.
My point is… I imagined it, I dreamed about it… and I created it.
And you can too!
Part of transforming your health is having a life that feeds you – a life that makes you enjoy being alive. And I've got a simple exercise that could literally transform your life (and your health) in the next 6 months.
It's not a test or a supplement. It's not a special food to eat either.
It's actually just one very simple question. And if you take the time to sit down and answer it in detail, it could create the same impact in your life that it had on mine.
It's Called: "The Ideal Day Exercise"
Here it is…
If there were no limitations or consequences, what would your ideal average day look like?
In other words, what would your ideal average day look like if there weren't any geographical, health, relationship, or financial limitations and you could do it over and over and not get sick of it?
To answer that, you need to break it down in detail, so answer these…
Where would you live?

What would your house look like?

What time would you wake up?

What would you do in the morning?

What would you have for breakfast?

Where would you spend the 1st half of the day?

What would you eat for lunch?

What would your friends be like?

What would you do for personal fulfillment?

What life purpose would you strive towards?

What would your business be?

What time would you start work?

What would you actually do at work?

What are your clients like?

What are your relationships like?

What would you have for dinner?

What would you do at night?

What would your thoughts be as you fall asleep?
The more detailed and specific you get, the more likely it is you'll create the outcome you desire. And it's important to remember this is a day you could repeat for the rest of your life, so no crazy unsustainable activities. Trust me, you won't want it to be all about fun and messing around. That's not very fulfilling and pretty draining on your health after a few days.
This isn't some fantasy.
When you take the time to really create a day you want, it can and does come true. This is how I left my engineering job, moved to Boulder, increased my income and have been able to help people who are sick and struggling like I used to be.
And more importantly – this is part of how I completely transformed my health!
6 Months From Now – What Will Your Life Be Like?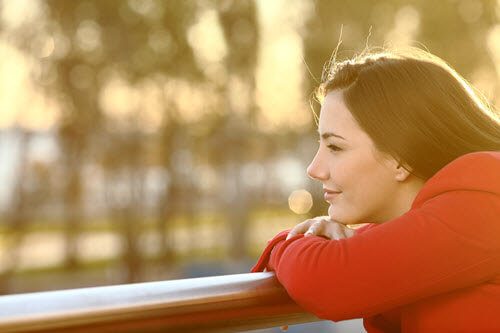 Did you love your day today? How close was it to your ideal average day?
When you go to bed tonight, will you be worrying about your income, how much you don't like your job or your health?
If so, please take the time to answer, in detail, the questions above. The first step to change is imagining what it would be like. Then, it's time to start taking actions to get that new life.
Here are 3 Steps to Do Today:
Step 1 – Today, take the time to sit down and do the ideal day exercise in detail. You don't need to show anyone or post them below. But if you do share how it made you feel, you'll be taking a baby step towards them.
Step 2 – I want you to think about the #1 thing you need to do to begin shifting things closer to this day. It might be changing your diet or hiring a functional medicine practitioner. It might be the realization you need to switch jobs or that you need some business help.
Step 3 – Think of one action step you can do in the next week towards this #1 thing that needs to shift. For instance, 12 months before I moved to Boulder, I realized I needed to move. I couldn't afford it and I couldn't leave my day job yet. I had no idea how those issues would be solved, but I made a list of all the possible places I might move – I researched them for hours each day. I started narrowing it down after a while. Then, as things got closer and closer, I started visiting them. And then I finally chose Boulder and moved.
It's 3 easy steps – choose what you want, narrow to 1 issue in the way and then take at least one step towards something new with that issue.
If it's a health issue, buy that book, research the next big treatment switch or hire that person that you've been thinking about.
If it's your job, start brainstorming about what new job would fulfill you and help your health. And if you want to start an online health business, we can mentor you.
Online Health Business Mentorship From Guys Who've Done It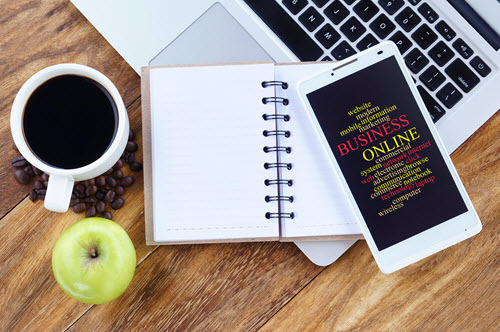 Whether you're a nutritionist, MD, health coach, fertility specialist, fitness professional, or other type of practitioner with a passion for health who wants to help people…
It's time to create your dream life of service and success.
There's never been a better time for you to take your personal health journey, licenses and/or certifications and begin to serve the world – in a big way!
There's plenty of sick people to help, so why AREN'T you dealing with the problem of "too many clients" instead of not enough?
If you're ready for something radically different from a couple of engineers who built a super-successful health consulting practice…
Then you'll like the "Practitioner Liberation Project."
The project is our solution to consistently get you clients and get paid well for your health consulting practice. It's where we show you the step-by-step health consulting blueprint, so you can replicate exactly what we've done…
We show you how to do it in your own special way. It's not for the get-rich-quick people, it's for those who want to build a lasting business to give their gifts to the world on a much bigger scale.
You don't need to be like us (actually, that's a sure way to FAIL). You need to be more of YOU, which means getting crystal clear on who you help, how you help them and how the business of health works.
If you're ready to create your ideal day with a thriving health business, we would be honored to show you everything we've created… and help you build your own business.
Leave with this… your dream will come true, if you follow the formula in this article. I believe in you. You don't need to completely believe it yet – just follow the formula.
-Steve
(Hat tip to Frank Kern, for teaching me this ideal day exercise.)